Clean Water Atlanta is a comprehensive, multi-program initiative to improve water quality in Atlanta through capital construction programs and enhanced operation of the City's drinking and wastewater systems. The City adopted an aggressive 10-year capital improvement program in 1993, spending more than $1 billion on wastewater and sewer improvements to the drinking water system.
Clean Water Atlanta expands this program to include all projects required to comply with two Federal Consent Decrees and a State Consent Order, improve water quality throughout Metro Atlanta, secure drinking water facilities in accordance with National Homeland Security guidelines and provide holistic management of the City's resource operation.
Through the programs associated with Clean Water Atlanta, the City of Atlanta will establish, operate and maintain state-of-the-art water resource and infrastructure systems. Clean Water Atlanta will also enable the City to meet water quality requirements in the near and distant future.
A Special Message from Commissioner Kisha L. Powell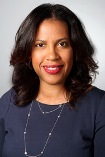 Since 1998, the City of Atlanta has strived to improve an aging sewer infrastructure that threatened to compromise our public safety and the health of our environment. After the issuance of two federal consent decrees, we have made great strides toward achieving a sustainable sewer system. Under the first consent decree focused on the combined sewer area in downtown Atlanta; we separated 11 miles of combined sewers in downtown Atlanta, evaluated 1,574 miles of sewer mains citywide and repaired and rehabilitated 373 miles of sewers while providing 55 miles of capacity relief to date. Such improvements have resulted in a city-wide reduction in sewer overflows both in number and volume. The incorporation of green infrastructure has provided added water quality benefits, while helping to abate flooding within our remaining combined sewer areas. In addition, the City of Atlanta constructed 18 miles of sewer tunnels at Nancy Creek and the West Area Combined Sewer Overflow facility to manage excess flow during major rain events. These achievements allowed us to meet our first consent decree deadline in 2008. As a result of our efforts, the City of Atlanta was granted a 13-year extension to meet the milestone deadlines in our second consent decree.
While much work is still needed to ensure the continued sustainability of our system and future health of the watersheds we are charged to protect, the Department of Watershed Management has made significant strides with an investment of $2 Billion in the City's wastewater infrastructure improving the quality of life for more than 1.2 million people each day. Building upon our past efforts and the paradigm shift towards integrated clean water act compliance; we are re-launching Clean Water Atlanta; the City's consent decree program. The Clean Water Atlanta Program will align our green infrastructure action plan and wet weather program strategies to focus on sustainable solutions and a more resilient Atlanta. As Commissioner of the Department of Watershed Management, I am committed to making our Department a leader among world-class utilities.
Consent Decree Projects
The purpose of this project is to eliminate the occurrence of repeat sewer overflows due to severe concrete and debris blockage from an active recycled concrete facility located northwest of Marietta Boulevard NW and Niles Avenue NW. The pipeline will redirect the current extraneous flows from the existing 12 inch and 15 inch sanitary sewer trunk lines. The existing 15 inch sewer line will be realigned and roughly 2,100 linear feet of 18 inch ductile iron pipe encased in a 36 inch steel sleeve will be installed. Approximately 8 new manholes will be installed along the sewer realignment.
The Atlanta Memorial Park Technical Advisory Group (AMPTAG) and the City of Atlanta Department of Watershed Management (DWM) have come together with the common goal to eliminate wet weather overflow within and near Memorial Park, as well as Peachtree Creek Sewer Basin. Another goal of the collaborative is to protect water quality in Peachtree Creek.
Sewer Capacity Relief projects are necessary to upgrade the existing large diameter system which typically ranges from sewers 36-inch in diameter and greater, to eliminate sanitary sewer overflows and capacity limitations. These projects were identified for implementation to ensure adequate capacity leading to the elimination of sanitary sewer spills….read more
In July 2001, the EPA and state EPD approved the City's plan to eliminate water quality violations from CSOs. The City's approved plan was to construct a CSO tunnel and sewer separation of selected sewer areas. This would improve water quality in our local streams and creeks by reducing the number of CSOs.
The Sewer System Evaluation Survey (SSES), required by the First Amended Consent Decree (FACD), was designed to evaluate the condition of the City's sanitary sewer system. The SSES program uses various equipment and techniques to detect sewer pipe defects, blockages and capacity problems. …read more
Sewer Annual Contracts provide a response mechanism for the program to repair sewers that require immediate action due to sewer spill incidences and structural deficiencies that pose a risk to public health and safety. These contracts are necessary to enhance the response time from request for emergency repairs and unexpected maintenance demands. Such repairs of the sanitary sewers will eliminate the immediate threat caused by the emergency thereby reducing the amount of extraneous flows, infiltration and inflow (I/I) entering the system. In addition, these repairs will reduce the amount of untreated sewage flowing into streams and creeks as a result of sanitary sewer overflows.
Small Diameter Rehabilitation consists of defined scope contracts that propose to rehabilitate the small diameter sanitary sewers, typically 8-inch – 24-inches in diameter, that were identified as requiring repairs under the Sewer System Evaluation Survey (SSES) and required by the First Amended Consent Decree. Under these projects small diameter sewers will be rehabilitated utilizing such methods as: cured-in-place pipe lining techniques (CIPP), pipe bursting (PB), horizontal directional drilling and conventional excavation. Work will also consist of the rehabilitation of manholes and also includes pre-cleaning of manholes and sewers. Structural upgrades to the system are necessary to replace old and deteriorated sewers in order to maintain the reliability of the sewers.
The interactive map is a tool created by the City of Atlanta to provide users with access to current and future Consent Decree projects.
Instructions for Using the Consent Decree Interactive Map
This document provides step-by-step instructions to locate your project area and create the required project area map from within the Consent Decree Interactive Map. You will need Adobe Reader to view this file.
Interactive Map Step by Step Instructions
Contact Us to ask a question, provide feedback, or report a problem.